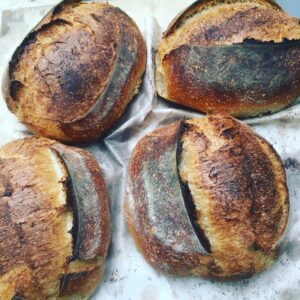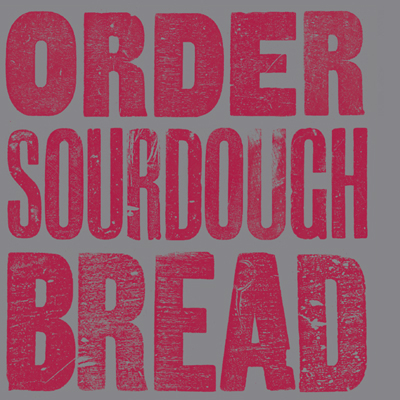 Due to recent increased demand, we're sorry to say that we cannot take on any new subscriptions or bread orders at the moment. You are welcome to register your interest and if the situation changes we'll get back to you if we can fit you in. Thanks for your understanding and patience.
If you live in the E5 or E9 area of Hackney, Hackney Bread Kitchen delivers freshly baked sourdough bread to your doorstep.
HBK works on a pre-paid subscription basis. You pay for your bread for 4 weeks in advance and you can either pick it up from the microbakery every Friday or have it delivered. For a small fee you can have your loaves delivered in an HBK linen bread bag (which has the advantage of being able to be hung from doorknobs etc), or in a paper bag.
Every Tuesday you'll be given a choice of breads for that week. If you want to cancel for a week, give three days notice, and your credit will roll over to the next week.
Your subscription will renew automatically every 4 weeks unless you decide to cancel it.
We use a no-hassle direct debit payment system called Go Cardless, or if you prefer you can pay by cash.