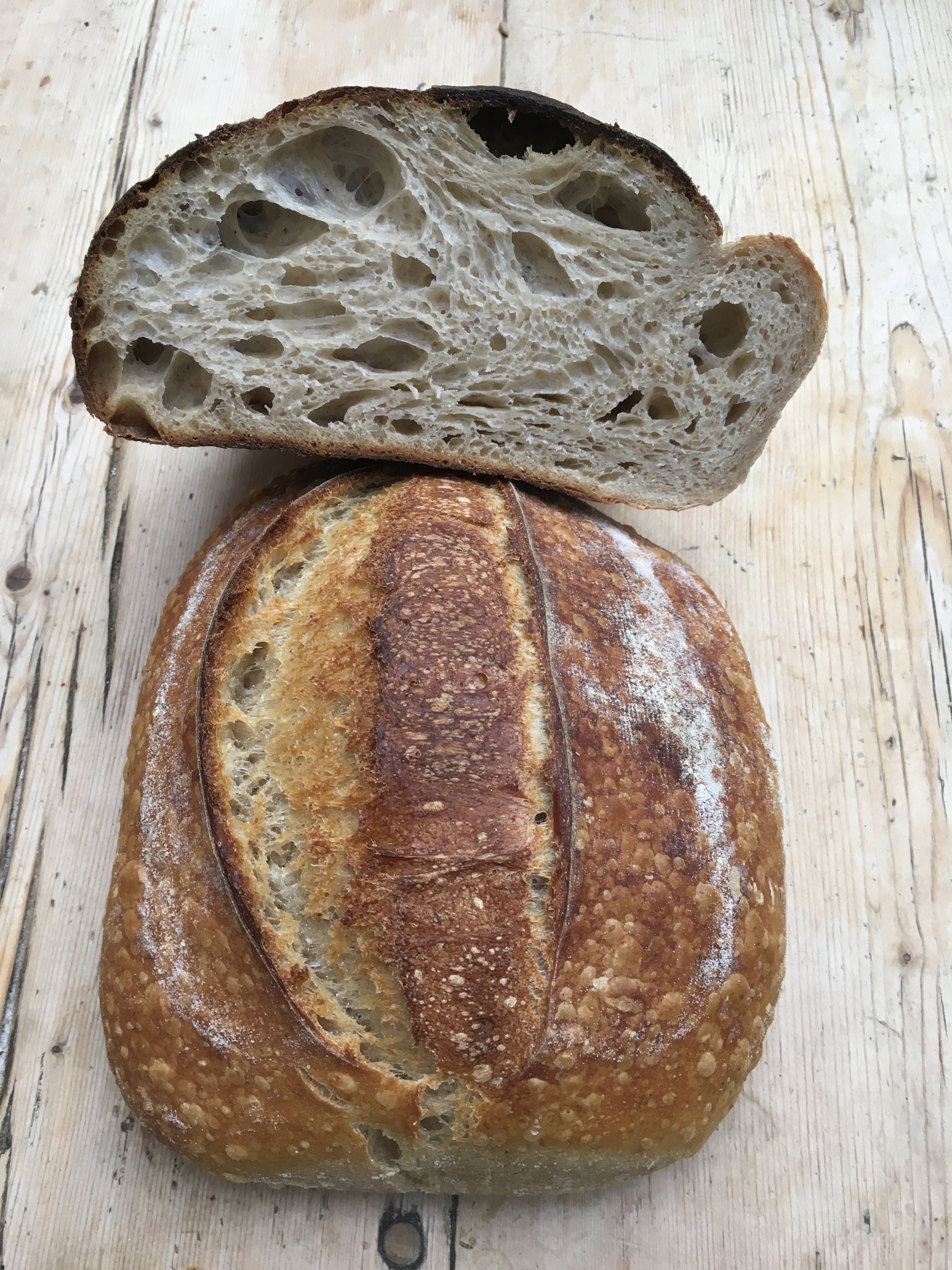 Country Sourdough
90% white flour, 10% wholemeal
£3.50 (850gm)
A great all-round loaf. Mostly white with a touch of wholemeal for colour and flavour. Good for sandwiches, with soup, and even after 5 days makes great toast.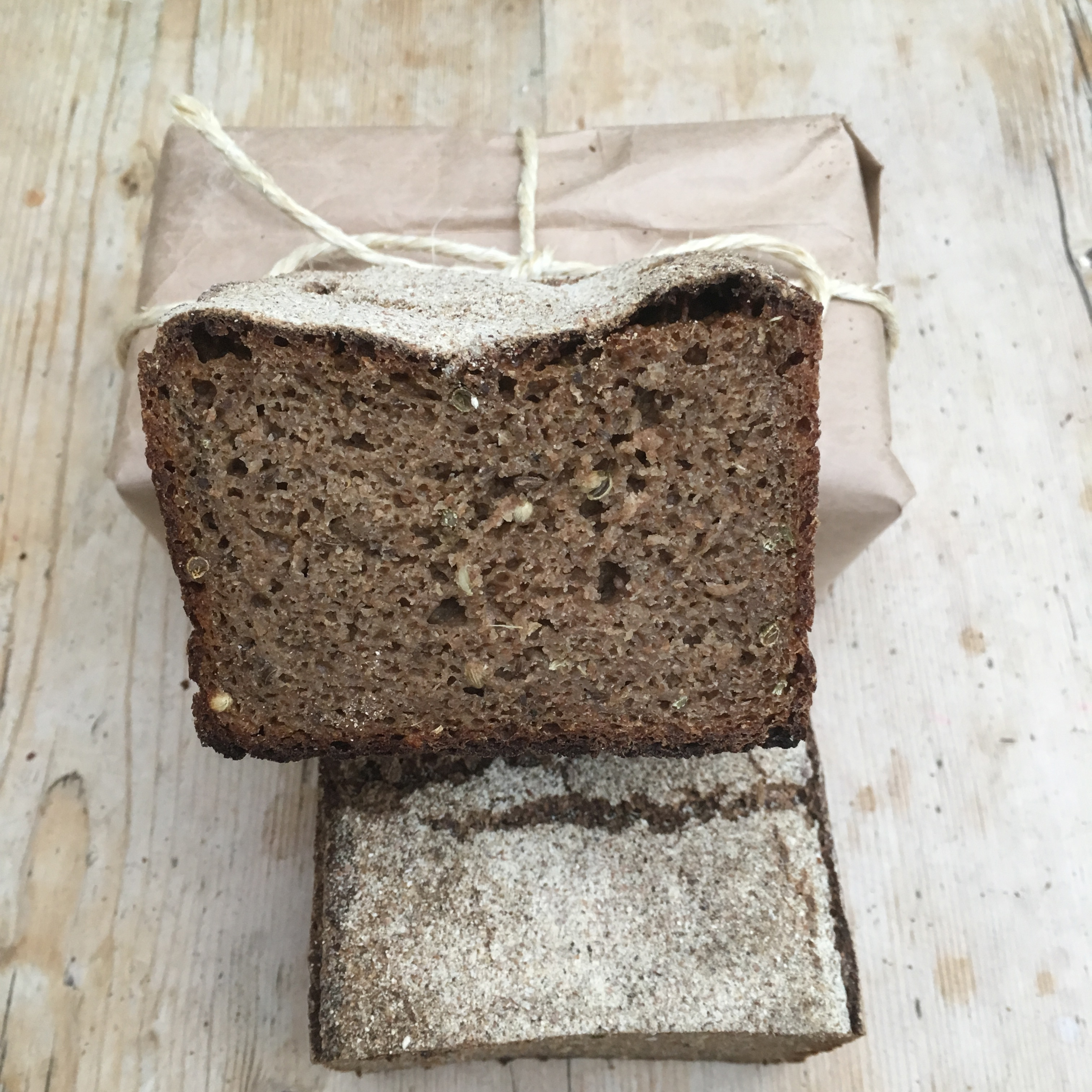 100% Rye Sourdough with Coriander & Caraway seeds & Molasses
Based on the famous Russian Borodinsky Rye bread.
£3.50 (600 gm)
Eastern European style. Dark colour, strong flavoured with soft texture, very tasty toasted. One for small slices with cheese, pickles, smoked fish. This bread benefits from 24-48 hours maturing and comes to you wrapped and tied up in string

Wholemeal Sourdough
85% Wholemeal, 15% White flour
£3.50 (850 gm)
A heartier version of the country sourdough made with mainly wholemeal flour, hence the flatter shape. Flavours intensify after a few days, great toasted or with soup.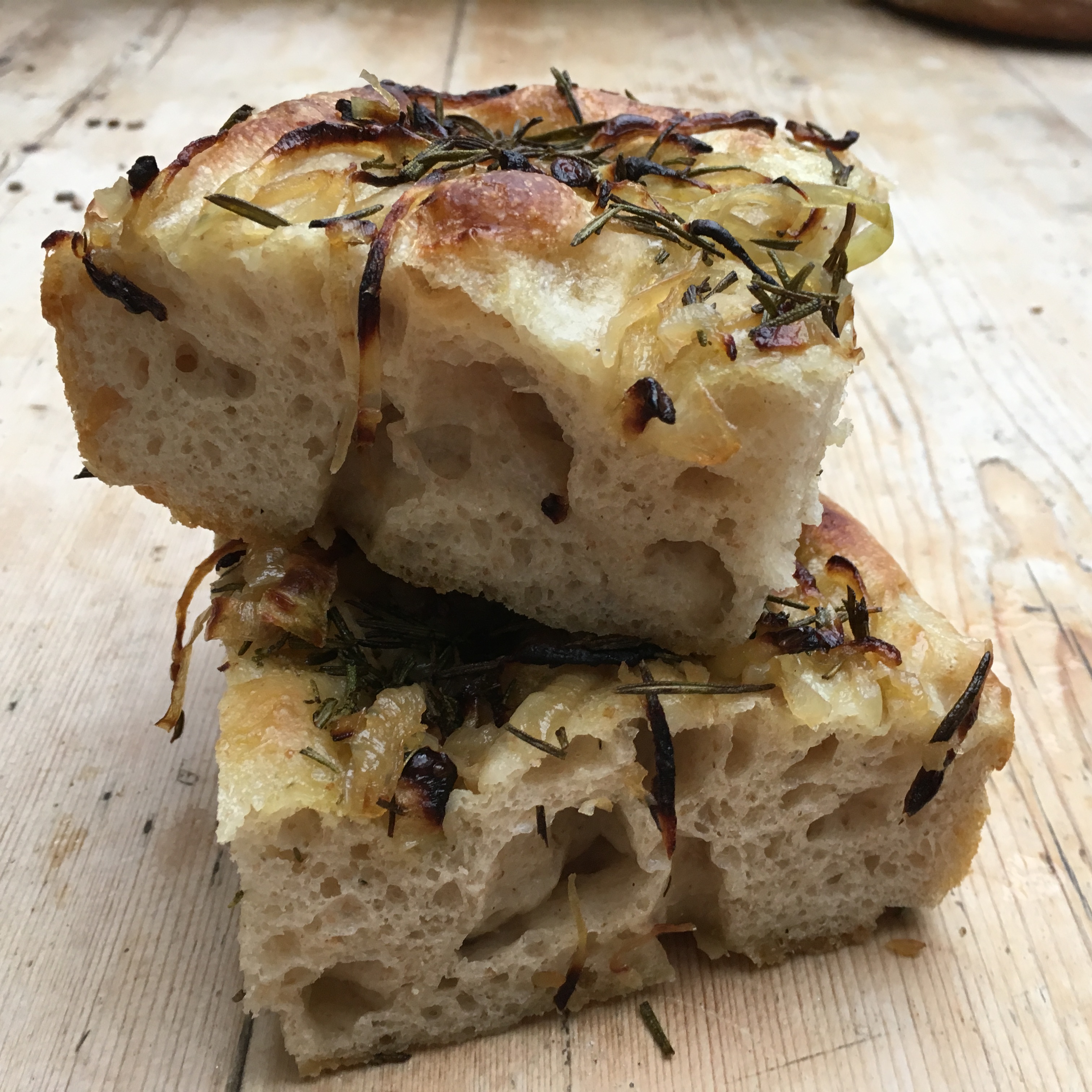 Sourdough Focaccia
£3.50 (15cm x 15cm)
Classic Italian flat-bread, naturally leavened over-night with no added yeast, giving a deep flavour. Topped with caramelized onion and rosemary. Great side bread or starter with weekend meals.